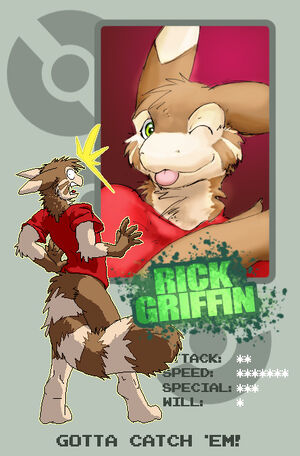 "Rick Griffin is a seven-story-tall, fire-breathing Furret with creative tendencies."
Rick Griffin is an American artist and author, best known for being the creator of Housepets!.
Housepets!
Edit
Rick Griffin began creating the comic now known as Housepets! in 2006. The first strip was published on June 2nd, 2008. As Housepets! grew in popularity, Rick began to expand his content with more of his own original comics such as Argo, A&H Club and The Storyboard.
External Links
Edit
Ad blocker interference detected!
Wikia is a free-to-use site that makes money from advertising. We have a modified experience for viewers using ad blockers

Wikia is not accessible if you've made further modifications. Remove the custom ad blocker rule(s) and the page will load as expected.