Marvin Arbelt is a character in Housepets!. He first appeared during Fido's Return spying into the Good Ol' Dogs' Clubhouse with Max.
Official Site Biography
Edit
Tiger's cat-sibling, who is more patient and understanding with Tiger than the dogs. In fact, most of the cats are more patient and understanding with Tiger, and that doesn't help things one bit.
General Information
Edit
Marvin is Tiger's brother who commonly is seen hanging around with his brothers, Tiger and Zachery, at some convenient pet-height table. He also usually shows up to stop Tiger when he gets out of control. He hasn't been given many major roles in story arcs, the most important being his Halloween "scaredy-cat" contest with Maxwell in a haunted house and when he played the Doctor in Let's Imaginate And Then There Were None!. He appears to keep track of records as shown in Science Diet and Neither Funnel Nor Cake
Marvin's most recent extended appearance came in the 2015 arc, All's Fair, where he tries to assist Tiger in winning the pie-eating contest at the Milton Ferret's State Fair. Predictably, Tiger tries to win by cheating, a massive pie fight erupts, and both Tiger and Marvin wind up splattered and humiliated. Marvin also has a small role in "Pageantate" (as "Max" from How the Grinch Stole Christmas), Peanut's anarchical homage to Christmas that mashes several holiday movie plots together in another Housepets! theatrical disaster. He represents one of the calmer sorts, intelligent, and - at least in his competitions with Maxwell - not above a little mischief. Like several other characters, Marvin uses reading glasses.
Relationships
Edit
Tiger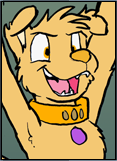 Marvin comforts his brother whenever he needs it, and keeps him from doing things he'll regret during his anger sprees, such as killing Bino and his family. He also tries to be supportive of his dog-brother's rare constructive efforts for which he is usually rewarded with a share in the embarrassing outcomes when everything inevitably blows up.
Zach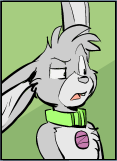 After Zach joined the family on Christmas Day Marvin tried making him feel at home, helping him whenever Tiger scared him, however he still didn't quite accept Zach. Their relationship has improved since then as shown in
Scaredy Cats
. Since becoming involved with Jessica, however, Zach seems increasingly distant from both Tiger and Marvin.
Max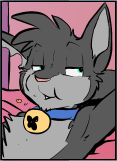 Max is Marvin's cat friend and partly rival. Whenever they hang out with other cats, it's usually each other, and they are known to challenge each other, such as seen in
Scaredy Cats
, where Max dared Marvin to stay inside the local haunted house for a night. Not much of their relationship has been seen since then, but it's implied that they are still friends.